About A Plus Oaks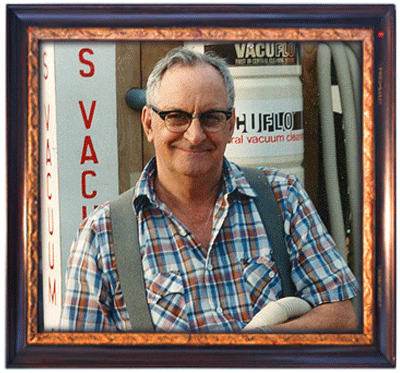 Oakley O'Bryan, my father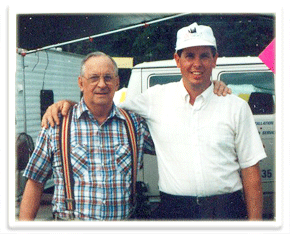 My father and I
A little beginning
Hi! I'm Ernie, owner of A Plus Oaks, Inc.
My father Oakley O'Bryan, better known as Mr. Oaks, started the Oaks appliance repair business in 1956. The business remains at its original location just a half mile east of Bel Air on Route 22 (Churchville Road).
Mr. Oaks began our reputation of being honest and friendly by repairing appliances "right the first time."
In fact, that was the way we grew up. There was only one way to fix something: the right way the first time. Dad used only genuine parts, and he worked to do the job exactly as the customer wanted it done and then a little extra. No jerry-rigging. No gypping.

My children and I at tradeshow booths
A growing reputation
As I continued Dad's business and maintained his high standard of service, our reputation continued to grow.The quality of our business spread mostly by word-of-mouth. Our satisfied customers kept telling other people about us.
In 1965, shortly after they were invented, A Plus Oaks began installing new, built-in vacuum cleaner systems.
Over the years we gained experience installing the systems into a wide variety of homes, successfully installing each one.
We have specialized in old home installations, although we also install into new and existing homes.
A legacy of experience
Homes are worth a great deal, and experience becomes a crucial matter when installing central vacuum systems.
While nearly anyone can glue pipes together and drill holes in the wall, an experienced installer will know much more. He needs to know the structure of the house itself and what is behind each wall.
Through many years of experience, we understand how houses are built—the new houses, the existing houses, and very old houses. Before we drill one hole, we know where the pipes, wires, and anything else is behind the wall. It may take some time to install, but we believe we cannot be too careful when dealing with our customer's property.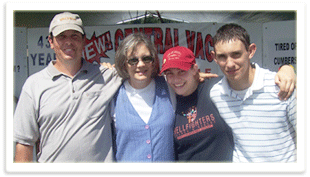 The O'Bryan Family
Ernie & Suzanne, Elisabeth, Daniel
Today, over 60 years later, our reputation remains a top priority.
Now it is my family working together. My wife Suzanne does so many things at the shop to keep it going. My children Daniel and Elisabeth also help me.
We strive to treat our customers like we want to be treated when we are the customer. It is a wonderful blessing to have customers that are the grandchildren and even great grandchildren of our original customers.
And for each customer, we do our best at treating people right—the first time.